The National Weather Service (NWS) and local county emergency managers host spotter training classes across Iowa every spring. Due to the COVID-19 pandemic, these classes will be held virtually once again for Spring 2021. The 60-75 minute virtual multimedia presentation will cover information about identifying/reporting severe weather, spotter safety, severe weather climatology in Iowa, thunderstorm structure, and more. The classes will be taught by NWS Meteorologists. Come with your questions! The NWS in Des Moines will host 5 virtual BASIC Spotter Training Sessions and 1 ADVANCED Spotter Training Session. The ADVANCED virtual spotter class builds upon what is taught in the BASIC class. It is intended for those who desire a deeper understanding of mesoscale and storm-scale meteorology as it relates to storm spotting. Spotters interested in attending this class should have attended the BASIC class either this year or in previous years.
SIGN UP FOR CLASS
March 31st and April 6th, @ 7pm
Wapello County Multi-Jurisdictional Hazard Mitigation Plan Review
The 2021 Wapello County Hazard Mitigation Plan Update Draft is now available for review and public comment. The plan can be viewed with the link below or in person at the Wapello County Courthouse Auditor's Office and the Area 15 Regional Planning office at 224 East Second Street in Ottumwa. Comments will be received until 4pm on April 22nd and will be reviewed by the planning team and any changes deemed necessary completed prior to the plan's adoption. Comments may be sent to: Area 15 Regional Planning Commission PO Box 1110 Ottumwa, Iowa 52501 641-684-6551 info@area15rpc.com
Wapello_HMP_2020_DRAFT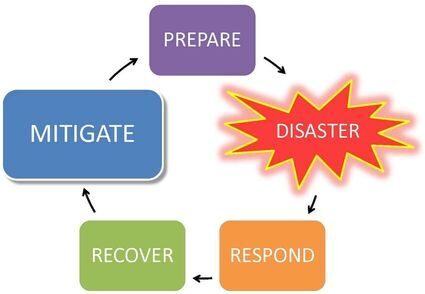 Wapello Co. COVID Vaccine Access
Click on the link below to find all our community clinics and pharmacies providing COVID vaccine access
Vaccine locations
COVID questions? Need testing?
Our local clinics are just a phone call away
Call with questions
regarding COVID-19 or any other health concern.
If you are experiencing severe symptoms, call 911