Wapello County Test Iowa
The clinic is open 5 days per week!
Monday – Friday,

Afternoons and evenings. Register with the button below.


The QR code generated at registration is REQUIRED. You may bring a print copy or we can scan it from your phone. This is NOT a drive through site, it is a clinic site and you must come inside, however, DO NOT come inside until your scheduled time. Masks are required and provided if needed. Clinic staff are not able to assist with registration.
Click to schedule an appointment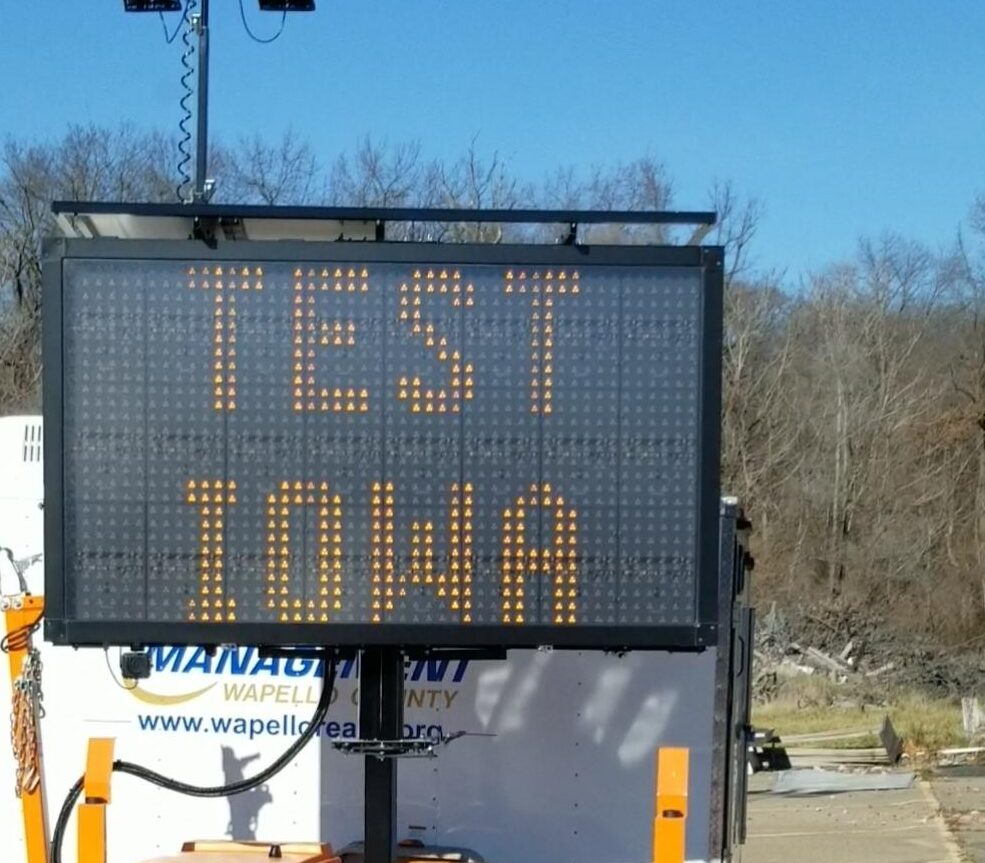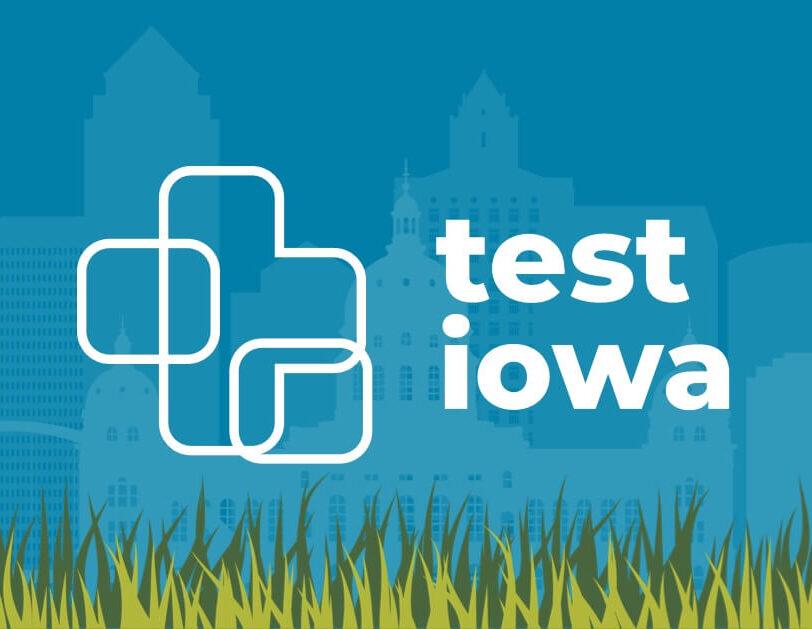 Updated guidance on isolation and quarantine periods
Symptoms may appear up to 14 days from exposure to a sick person or positive case. If you develop symptoms OR are exposed to someone with COVID, this graphic explains the guidelines to help you keep from spreading the virus to others.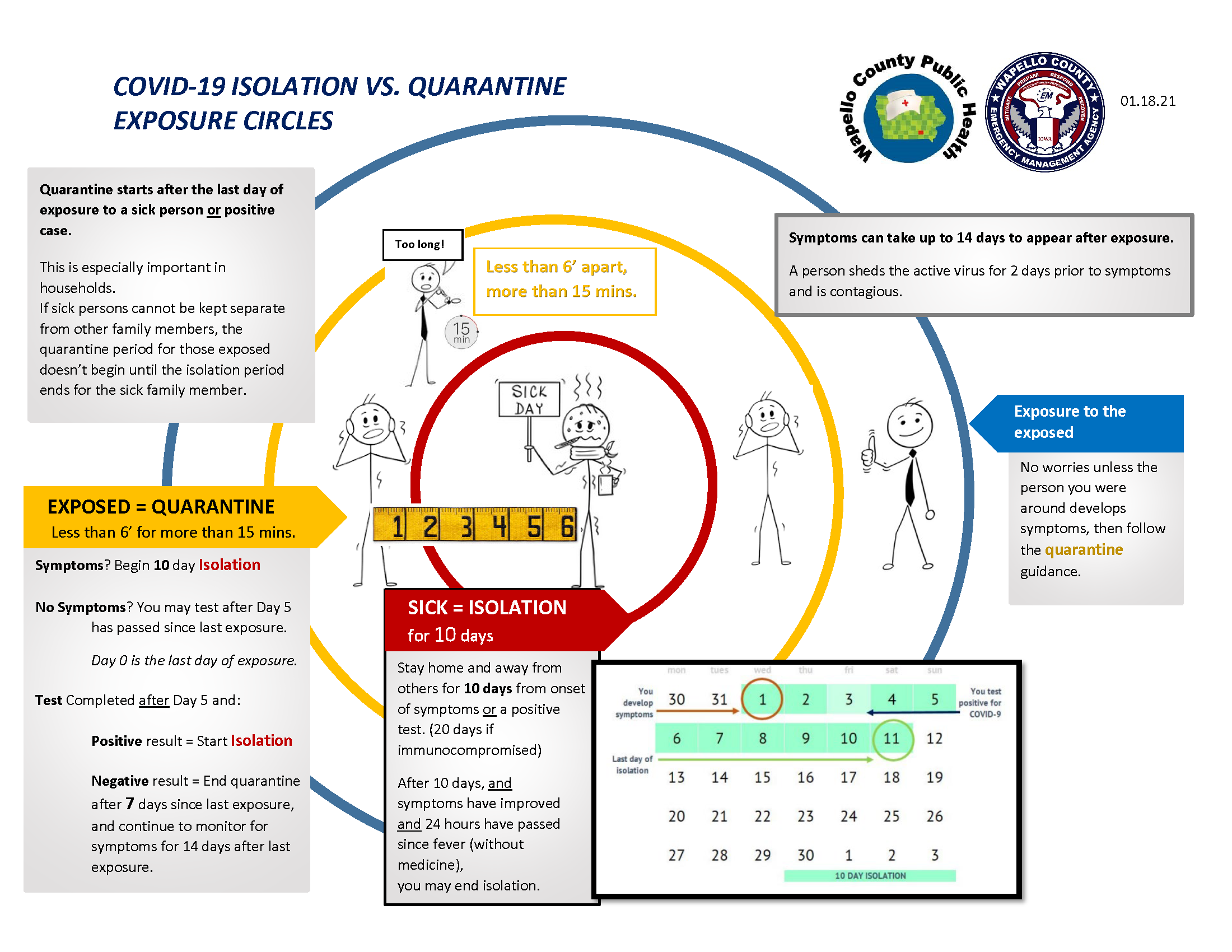 Wapello County COVID vaccine rollout plan
Information from Wapello County Public Health regarding the current status of vaccine rollout in our county.
COVID-19 guide on Isolation and Quarantine
Isolation periods are for those who are sick. Quarantine is for those who are exposed to sick people. You are shedding the virus 2 days prior to the onset of symptoms.
Quarantine rules updated on Dec. 4, 2020
ISOLATION is for those who are sick (symptomatic or test positive). Isolation begins with onset of symptoms or date of positive test, and lasts for ten days. QUARANTINE is for those with direct exposure to those who are sick (less than six feet for 15 minutes or more). Individuals who develop symptoms or test positive have exposed people for 48 prior to symptoms or the positive test.
Wapello County COVID case information
Wapello County specific positive case analysis and death analysis.
Click on the oval below to go to the stats page.
Our local clinics are
just a phone call away
Call with questions
regarding COVID-19 or any other health concern.


If you are experiencing severe symptoms, call 911
CDC SYMPTOM CHECKER
Symptoms may appear 2-14 days after exposure to the virus.
People with these symptoms may have COVID-19:
Fever or chills
Cough
Shortness of breath or difficulty breathing
Fatigue
Muscle or body aches
Headache
New loss of taste or smell
Sore throat
Congestion or runny nose
Nausea or vomiting
Diarrhea
Go to CDC Symptom Checker
EMERGENCY WARNING SIGNS
Look for emergency warning signs for COVID-19. If someone is showing any of these signs, seek emergency medical care immediately

Trouble breathing
Persistent pain or pressure in the chest
New confusion
Inability to wake or stay awake
Bluish lips or face

This list is not all possible symptoms. Please call your medical provider for any other symptoms that are severe or concerning to you.


Call 911 or call ahead to your local emergency facility: Notify the operator that you are seeking care for someone who has or may have COVID-19.
COVID-19 Resources and Information
COVID-19 IN THE WORKPLACE