Check out our new mobile app!
WAPELLO LIFE
Our new full-service community safety and local resources app. Download FREE in the Apple Store or Google Play store.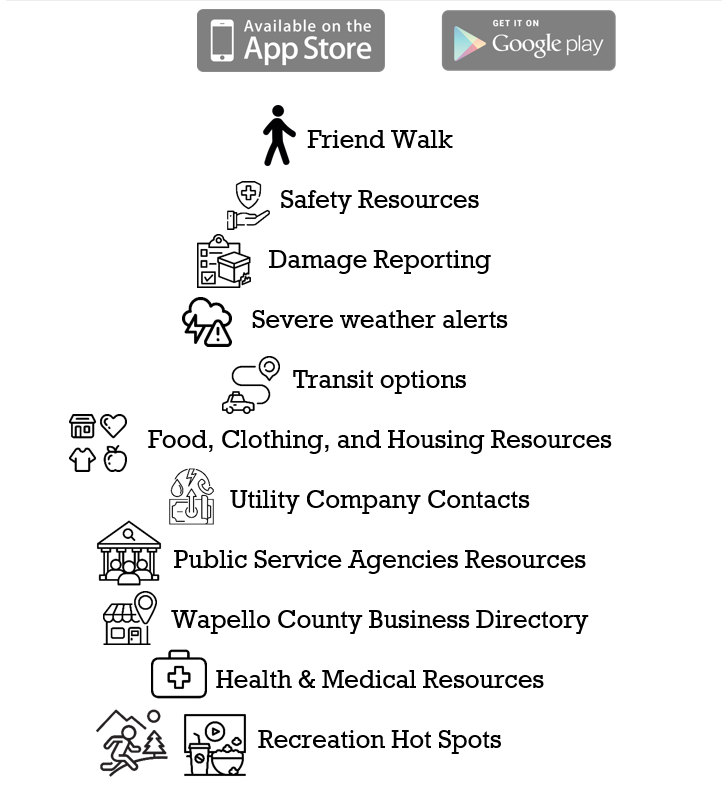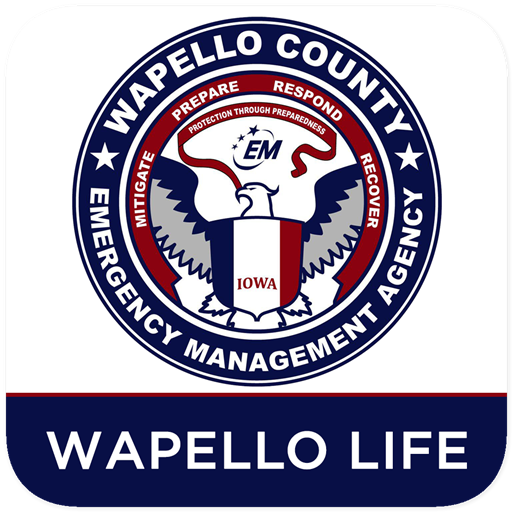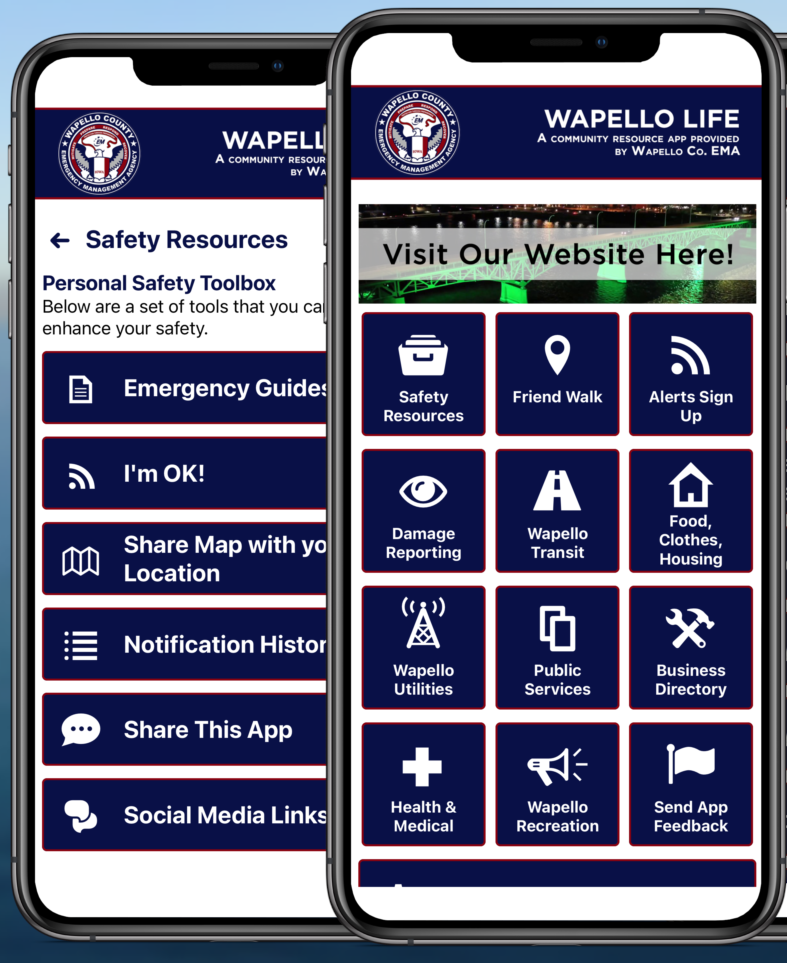 Wapello Ready Alerts
Your LOCAL address-specific alerting system.
https://bit.ly/WapelloAlert or download the Smart911 App. To ensure you receive the latest weather and community-based emergency alerts we encourage you to re-register through our new system. With this switch, residents will have access to new features and functions that will enhance how you receive alerts! • A County opt-in page is available to you (see above to sign up!). The opt-in page will now also allow you to register multiple addresses (in and outside of your county) and numbers, and create a user account. • The Smart911 App allows you to receive push notifications across the State, including National Weather Service Warnings. You can log into the app with a user profile same as the online opt-in page, or use the app without an account. • You can also text WapelloReady to 672-83 to receive countywide tornado, flood, and severe thunderstorm warnings, plus other emergencies affecting where you live or work. You can register your home, business, a relative's home, or any address you need to check on.
SIGN UP LINK